Ziggy Marley and His Family in UGG's 2019 Holiday CampaignAs part of the UGG Holiday 2019 campaign, the brand has donated $50,000 between the two charities that are closest to Ziggy Marley's heart: U.R.G.E. (Unlimited Resources Giving Enlightenment) and HOLA (Heart of Los Angeles).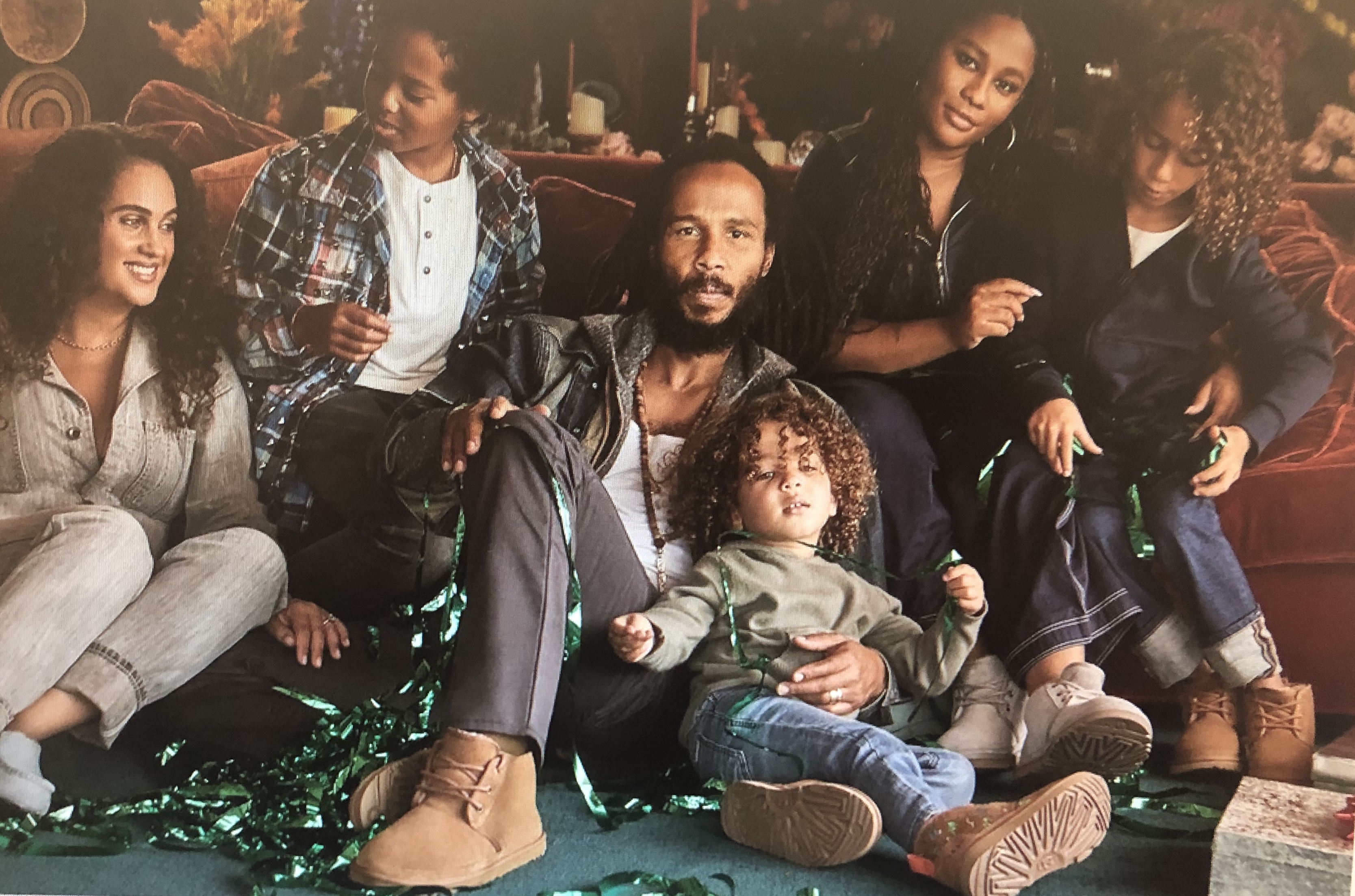 U.R.G.E., founded by Ziggy Marley, is a nonprofit organization that donates to children, women, and communities in need. HOLA, which Marley teams up with regularly, provides under-served youth with free programs in academics, arts, and athletics. UGG is also hosting a cash register drive throughout this 2019 holiday season.

"Holidays are meant to be spent with family and the ones you love," Andrea O'Donnell, president of fashion lifestyle at Deckers Brands, exclusively tells PEOPLE. "Featuring Ziggy and the rest of the Marley family, our festive campaign celebrates the importance and beauty of family, love, and all the magic the holidays bring."For Marley, giving back is not just about providing monetary aid but also about giving love.