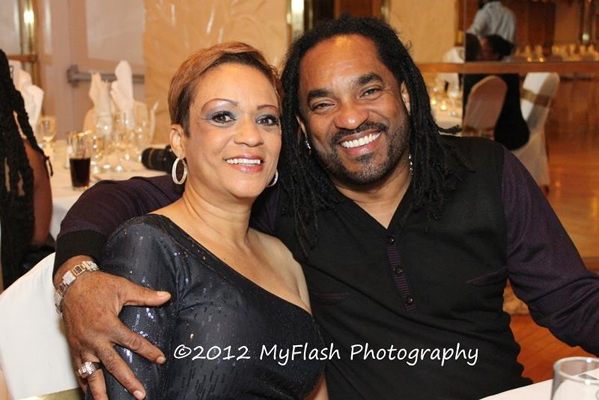 Being In Total Control of Herself.
I AM MY OWN BEST FRIEND. Lesson learned. Thank youuuuuuu God. Muah!
MICHELLE E. ARTHURTON
President and C.E.O. of E2 Recordings (and all its subsidiaries), Ms. MICHELLE E. ARTHURTON has carved her way in mainstream media and has solidified her role as a trailblazer in online/internet radio, as E2 On Air Radio has become a staple in Reggae Entertainment.
Ms. Arthurton has been playing a pivotal role in the Reggae industry, specifically in management and the legal processes for over fifteen (15) years, thus making her an expert in the genre. A native of St. Kitts, Ms. Arthurton completed her Business Management studies at The St. Kitts Business College; however, she began her legal career in St. Thomas while working with the Honorable Judge Brenda Hollar, making a transition from administrative duties to legal research.


Realizing she had an interest in the legal field, Ms. Arthurton pursued a BA in English and Literature at the University of the Virgin Islands and did various specialization modules in Paralegal Studies. She also completed her studies in Music Business (Music Specialist) at Berkley College of Music.
To further cultivate her passion for the entertainment industry, Ms. Arthurton initiated MEA Productions, a concert promotions company that primarily focuses on artist bookings, music publishing and copyrights.
In 1994 Michelle's background led her to a position as an on-air personality for the radio station WSTA. While there she interviewed international recording artists and further deepened her knowledge and access to industry insiders.
The new millennium influenced new opportunities for Ms. Arthurton. Upon her relocation to the United States in 2000, she continued to work in the legal arena while maintaining a strong presence in the Caribbean music industry.
Her dynamic nature disallows her to exist in artistic confinement, as such, with experience freelancing as a fashion model on the runways of St. Thomas, as well as in television and print advertising in her spare time; Michelle Arthurton is currently solidifying her clothing line concept which is due for release soon.
Additionally, Ms. Arthurton has made a positive impact as an advocate with various Not-for-Profits, particularly those relating to Autism. Her involvement with a myriad of Autism awareness foundations speaks volume. While she continues to makes strides within Corporate Entertainment, her philanthropic work continues to brighten her aura.
Being a member of the Black Entertainment and Sports Lawyers Association (B.E.S.L.A), created new linkages for Ms. Arthurton, it was via the B.E.S.L.A. that she met the late Johnny Cochran, and it was through this affiliation that she subsequently became his personal liaison when he was in St. Thomas.
Today, in her capacity as President and CEO of E2 Recordings Inc., Ms. Arthurton oversees the daily operations of the Indie recording label and its subsidiaries: Le 2 Music Publishing, E2 Music Management and E2 Bookings. Additionally, she serves as a Member and/or Director of:
• The National Academy of Recording Arts and Science/ The Grammys
• Reggae Ambassadors Worldwide
• Reggae Artists, Musicians, Producers, Promoters & Songwriters (Reggae A.M.P.P.S)
• Caribbean American Cultural Caucus
• Universal Music Benefit for Orphans around the world
• National Associate of Professional Women
This dynamic woman is creating excellence and integrity in her corner of an industry that so often challenges both. By using her solid foundation in legal concepts and her obvious passion for Caribbean music, Michelle E. Arthurton is paving the way for independent music entrepreneurs of the future; and as such, is being honored by the Association of Independent Reggae Music (AIRM) for her contribution to the music industry.
www.myspace.com/e2studioswww.reggaeone.blogspot.com
Miss Michelle E. Arthurton's specialties include, but not limited to:
Copyright Law; Copyright Registration; Music Publishing; Royalties Contract; Negotiation; Contractual Agreements; Event Management; Event Planning; Events Coordination; Blogging; Paralegal; New Media; Supervisory Experience; Public Speaking; Radio; Promoter.