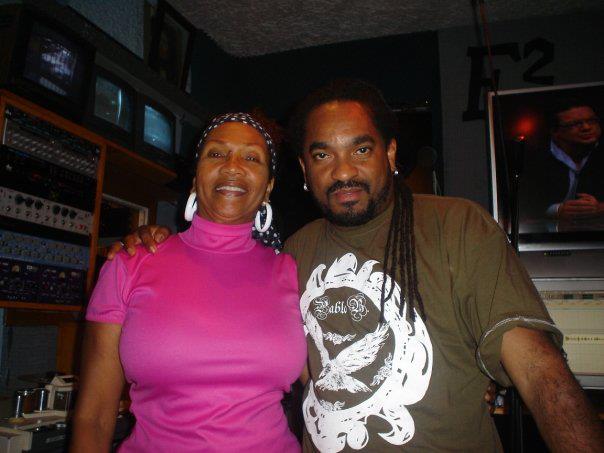 Marcia Llyneth Griffiths is a successful female singer, also called the "Queen of Reggae".  AFTER 48 years in the music business, singer Marcia Griffiths has the enviable achievement of still being current.
In fact, she is the only Jamaican artiste from the 1960s still recording hit songs. She also works with dancehall acts who were not even a thought when she toured in the 1970s with Bob Marley as a member of the I-Three, his backup group.
While she savours her success, the 61-year-old, West Kingston-born Griffiths says it has not come without its "hard sacrifices, blood, sweat and tears".
For Griffiths, being a musician was ordained by God, considering the many fights she has overcome to make it to her level of success.
"From age 11 I knew," she told the Jamaica Observer.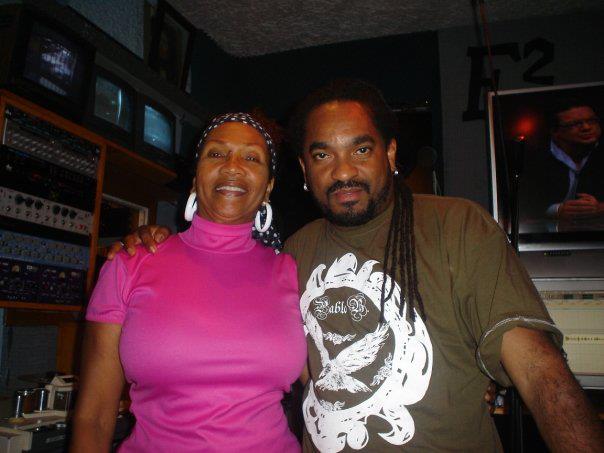 Griffiths related the story of her first time on a big stage at age 13. It was Easter Morning of 1964 with Byron Lee and the Dragonaires.
"I was supposed to sing No Time To Lose; but even then I could sense the reluctance from the band to back me," she recalled.
Griffiths said they struck a high note and she stood there not knowing what to do. The crowd was getting restless and she heard a voice say "start singing for yourself," and that she did.
"The band had no choice but to follow my lead," she reminisced, smiling.
Her performance that morning was so impressive, she was taken straight to the hot Studio One and there began her climb to fame.
At Studio One, Griffiths recorded a number of hit songs including Truly, Melody Life, Feel Like Jumping and Really Together.
The latter was done with singer/songwriter Bob Andy, one of Studio One's top acts and her beau.
"It was rough being a woman in a male-dominated world," she said, adding that her relationship with Andy made things even more complicated.
"He was jealous and he was always there wherever I was, so every other male hated it and they claimed he was like a fence that was built around me," she said.
Griffiths remembers times when she was verbally abused by men who could not have their way with her.
Spite would come in other forms, such as the band starting with higher notes, forcing her to sing accordingly. When she looked around she would see the musicians smirking.
Despite the challenges, Griffiths lived up to her Studio One promise by recording hits for Sonia Pottinger (Dreamland, Stepping Outa Babylon) and for Channel One, where she re-recorded some of her Studio One songs.
Her biggest triumph, however, came with the I-Three who first recorded with Marley on his 1974 Natty Dread album.
"Life with Bob was an experience, it was like going to college. I can't find the adjectives to describe it," she said. "We (the I-Three) lived like a family, we were Bob's 'three little birds'."
But just when it seemed her life was getting to a place where it should be smooth sailing, her world was shattered. Errol Thompson, father of her two children and top disc jockey at the Jamaica Broadcasting Corporation, was killed in 1983.
The dual role of mother and father was not easy.
"The saddest part is when I had to leave my children 'cause it broke my heart to not be there all the time with them."
In the 1980s and 1990s, Marcia Griffiths continued making hit records, including Electric Boogie, a song written by Bunny Wailer. It was a hit in the United States, and remains her biggest seller.
A decade later, she scored several hits for producer Donovan Germain's Penthouse Records, one of them being a cover of Andy's Fire Burning.
Now at a comfortable place in her life, Marcia Griffiths looks back at one of the highlights of her career, which sums up a remarkable run.
"When Bunny Wailer wrote Electric Boogie for me and I performed it on stage and witnessed 100,000 people in Baltimore doing the Electric Slide I thought, 'this is my song uniting people in oneness'. That was overwhelming."
Griffiths is quick to point out retirement is not an option at the moment.
"I am endorsing my song, 'I shall sing as long as I live'. No slowing down for me," she said.
Read more: JamaicaObserver