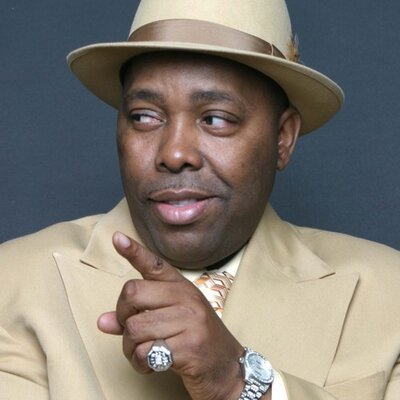 Happy Birthday ~ Mikey Jarrett was born on January 26 and raised in Trenchtown, Kingston, Jamaica.
He migrated to the United States, where his career started an Entertainer in the Dance Hall, Chanting, and Toasting on numerous Reggae Sound Systems. "Son's Junior," "Sir Tommy's," "Papa Moke," "DownBeat the Ruler."
1983, he was "Crowned" the "King of Brooklyn" in the Dance Hall.
1981, Mikey Jarrett linked with "JAH LIFE RECORDS, "where he successfully had his First Hit "SADAT," which was produced by "Junior" and "Percy."
1983, Mikey Jarrett started his independent label called "WHAT'S UP DOC?" where he co-produced with "DILLINGER" and singer "GEORGE NOOKS." This was titled "FREEDOM BLUES."Mikey self-produced another successful tune titled "NOTHING NAH SAFE." This tune is focusing on how nothing we use these days is safe anymore. His next label explored was "14K". "HORACE ANDY," "PATRICK ANDY," "CARLTON LIVINGSTON," "LONE RANGER," "SCION SUCCESS," are some of the recording artist Mikey has produced. Mikey also had a big hit with "NAH LEAVE MI YARDIE." This was created and Distributed by "HIT BOUND RECORDS.