Bunny Wailer has been hospitalized.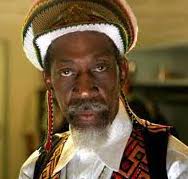 He was admitted to a Kingston facility last Monday, suffering from complications related to a stroke he suffered in October 2018. "He will be released once he's stabilized," as per his manager, Maxine Stowe.
The 73-year-old has been to Cuba for treatment and has continued his rehabilitation in Jamaica. The stroke affected the right side of his body.
Prayers and speedy recovery Jah B